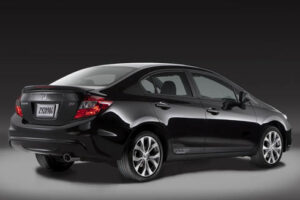 In today's reality of smartphones and on-the-go living, thousands of people are using a mobile app every minute of every day. When you are car shopping, it is essential to know the correct value of the car that you are considering before signing any deal. The logical combination of the two is a mobile app to help you find the right price for a Honda Civic or any other vehicle. Here are three auto value mobile apps compared apples to apples.
Edmunds Mobile
We might as well start with one of the most recognizable names in the automotive review and value game. The app is actually called Inside Line, it allows iPhone and Android users to research new and used cars for value, safety, and current pricing levels. This free app allows you access to the True Market Value for your region. That means the price on the screen is directly relevant to your state or city in some cases. Several users have complained about the limited number of cars that are reviewed by this app.
Kelley Blue Book
Kelley Blue Book is probably the most recognizable name in the automotive value game. The company has been doing its thing for nearly 100 years. The KBB Mobile app is supported on the iPhone, Android, or most mobile browser platforms. The app gives you full access to all information on kbb.com. This app costs everyone's favorite price: free.
Cars.com
This is another free app, because, well, why pay for the services these apps offer. This app stacks up third on the list. It does have one interesting feature: the ability to add your "possibilities" to a list and rank them according to your likes. You can add a photo of a car if you see an interesting feature that makes you want to buy it more than others on your list.
Of the three, the Kelley Blue Book app offers the widest range of information on the greatest number of possible cars. Since the only way to get a good deal on a car is to have access to an accurate value, this is probably the best app to download. It could save you thousands of dollars over the life of an average loan.